Introduction
For using smart device in your home, you do just use our new ATX case series. With drastic and modern design, you can own high performance PC and high quality wire-wireless router for using our case. It can make your home to be smart very easily.
The World's first
- PC case that comes with a wired and wireless router
The case therefore offers wired and wireless internet connections without purchasing a router separately
World's greatest Smart PC Case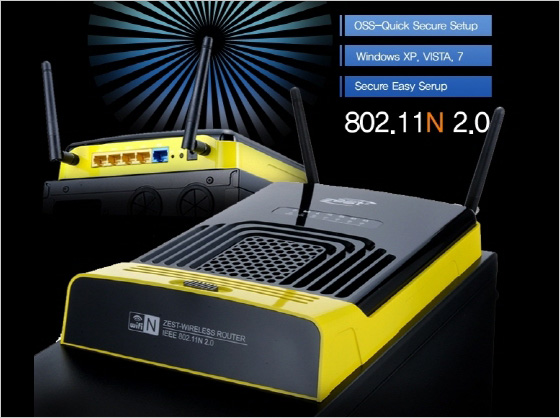 Creative Design
It is easy to assemble a PC and install a wired and wireless router
- It provides the user with the best satisfaction through user convenience and creative design, 4 cooling fans make inner system environment more pleasant, and it maximized easiness of HDD installation by modular type bay design for 3.5 inch drive. It is a middle tower type case which was designed for user convenience in details.
Fancy Red LED in Front and Sides
- Creation of Tuning Atmosphere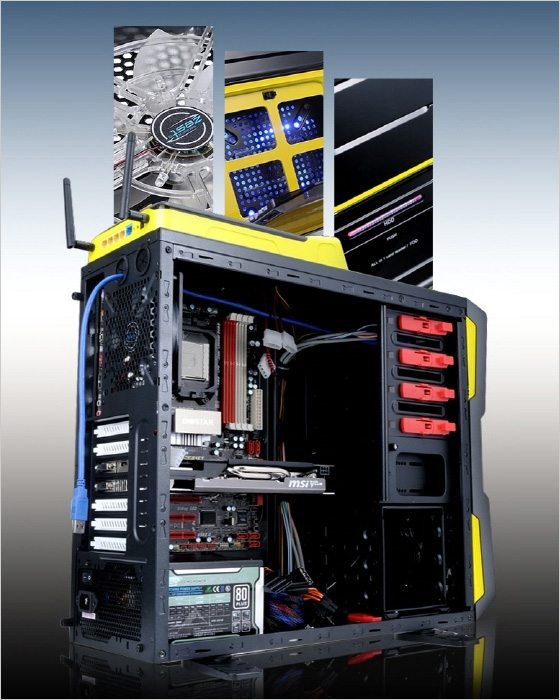 Features
- Characteristic of ZEST SG for individual Smart Environment
2 Wireless Antenna
- Wireless Internet Network
- High performance integrated Wire and Wireless Router Design
Convenient USB Device Connection
- Sound & Mike Port
- USB 3.0 Support Terminal in Front
Easy Open/Close Type
- Front Support Terminal & 3.5 Bay & Front Cooling Fan
- Convenient Push Button Type Open/Close Design
Cooling Fans in Front and Sides
- Front : 120mm & Side : 220mm
- Front 4 color LED & Side 220mm RED LED fan
5.25 inch No-Screw Type
3.5 inch Modular Bay Type Adoption
- Convenient Inner Drive Bay Installation

Pleasant Inner Environment
- Neat Cable Arrangement & Convenient CPU Detachment
- Line Arranging Hole & CPU Cut-Out Design
Excellent in Inside Vibration
- Pleasant Inner Environment by placing in Lower Side
- Power Installation Part at Lower Side
Space Provision for Bottom and joint surface
- Good ventilation but highly vibration resistant
- 360 degree Rotating Type Pedestal
Strong Cooling Function and Pleasant System Drive
- 4 Stage Cooling Fan -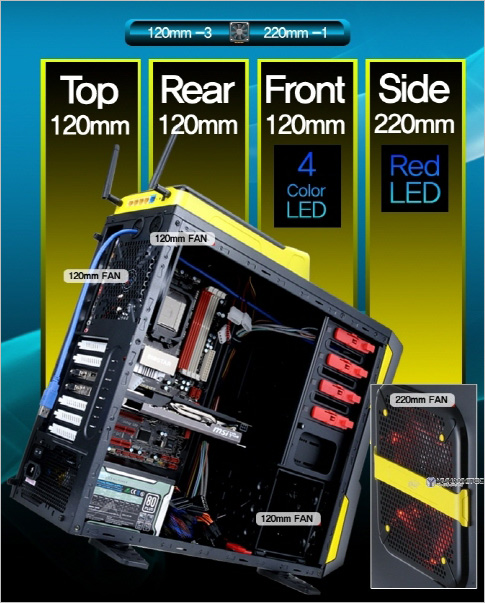 Realization of ZEST SG's Strong Cooling Environment
- It maximized intake and exhaust performance by the placement of 4 strong cooling fans in upper/rear/side/front area to remove internal heat generation. Also, it provides stronger cooling performance by the vent in lower side and power supply vent together with fan.
Names of Each Part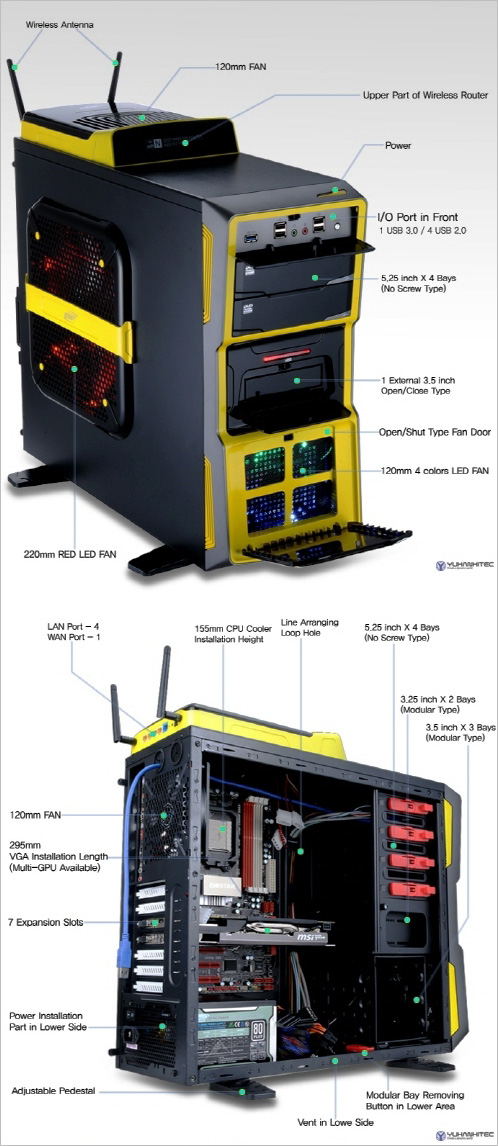 VGA Installation
Enough Space for High-Performance VGA Installation


- Enough Space for Multi-GPU Application
- Maximum 295mm for VGA
- Maximum 155mm for CPU

* It provides enough space for updated large graphic card and high-performance CPU cooler.
Components
Basic Components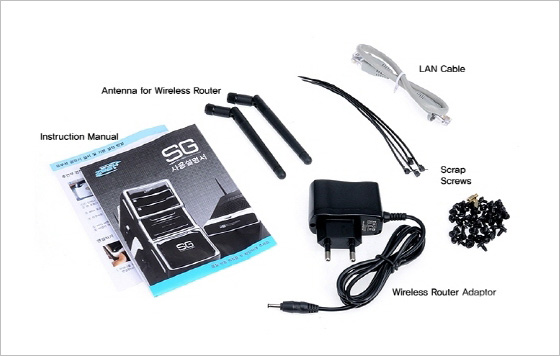 Option Components
* Optional items can be purchased separately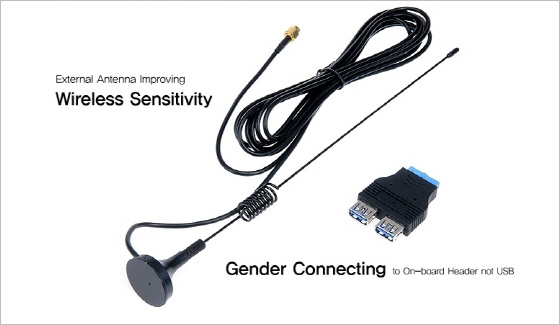 Specifications
Classification
Tower Type Case
Main Board Size
ATX, Micro-ATX
Power Size
ATX
Size
186(W) x 470(H) x 510(D)mm
Color
black & yellow
Drive Bay
4 pcs of 5.25 inch bay
* 3.5 inch Bay Anti-Noise Rubber
3.5 inch drive bay 5pcs
2pcs Modular Bay design(2pcs, 3pcs)
Cooling System
Top : 120mm Cooling Fan
Rear : 120mm Cooling Fan
Front : 120mm 4color LED Cooling Fan
Side : 220mm RED LED Cooling Fan
- Power supply ventilation holes / Anti-noise pad / Dust filter

Front Terminal
USB 3.0 x 1, USB 2.0 x 4, Sound, MIC / HD Audio
Expansion Slot
7 (Quad VGA support)
VGA Length
295mm
CPU Height
155mm